Residential Fridge Repairs
Servicing North Adelaide including Prospect, Campbelltown, Glenelg, Elizabeth, Henley Beach and beyond.
You know how the saying goes: when your fridge stops working, your family stops working. Well, maybe that's not a saying, but it should be. You and your family rely on your fridge for almost all of your chilled and fresh food. You don't realise how much you need it until it breaks down (and the ice-cream melts).
Fridge breakdown can cause valuable food to spoil, and it can leave you eating instant noodles for dinner (not the cornerstone of a healthy meal). For home fridge repairs in a flash, you should call Shiraz.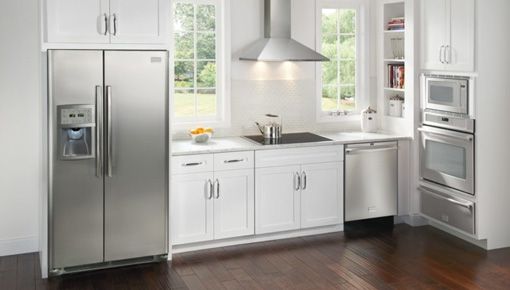 We know what we're doing
With 32 years in everything up to factory refrigeration, we know our way around a fridge.
Fridges in disrepair waste money
Don't wait until a complete disastrous fridge breakdown to call us. We can save you energy costs by repairing your inefficient faulty fridge even before it (figuratively) explodes.
Rapid Response Team
We call our repair team our rapid response team, because we respond to your call as quickly as possible. Don't fret because your milk won't spoil.
We repair all models
We have a vast and varied team of fridge servicemen. We have the knowledge to repair all fridges—new and old.
Campbelltown, Glenelg and beyond
As a family owned business in Western Sydney, we have a reputation to uphold. You know we can be relied upon.
12 Month Warranty
Don't forget, all workmanship by us comes with a 12-month warranty.