Samsung Fridge Repairs in Adelaide
Servicing Adelaide North – East – West – South & Adelaide Hills.
Why Shiraz Refrigeration
✔Fast & Friendly Service a Right Price
✔Experienced Professionals
✔Local Adelaide Based Technicians.
✔Onsite on time
✔Senior & Pension Discounts
✔Immediate Response – Open 7 Days
✔Over 30 Years Experience
✔Same Day Service
Samsung is an international brand making a wide range of appliances including some of the best refrigerators on the market. The range of their models and the designs have put Samsung in the forefront of fridge innovation. But Adelaide's finest refrigeration repairers at Shiraz Refrigeration are constantly being trained, keeping up to date with the latest in design. The Family Hub is a prime example of new trends.
Gone are the days when a fridge was just a fridge. Samsung now offer fridges with the latest in digital design. Samsung has a touchscreen linked to your Wi-fi which serves as a way of ordering groceries, talking to your family and operating your entertainment package. And all this from a fridge. You open the door and note you are low on certain items. No problem. Just hit that touchscreen and order your necessities.
And all this new stuff, these innovations are all under control when Shiraz Refrigeration comes to help. Free quotes, seven days a week service, online appointments, competitive prices and discounts for pensioners and seniors. What more can you ask from Adelaide's leading fridge and freezer repair and maintenance experts?
Appliance Brands We Service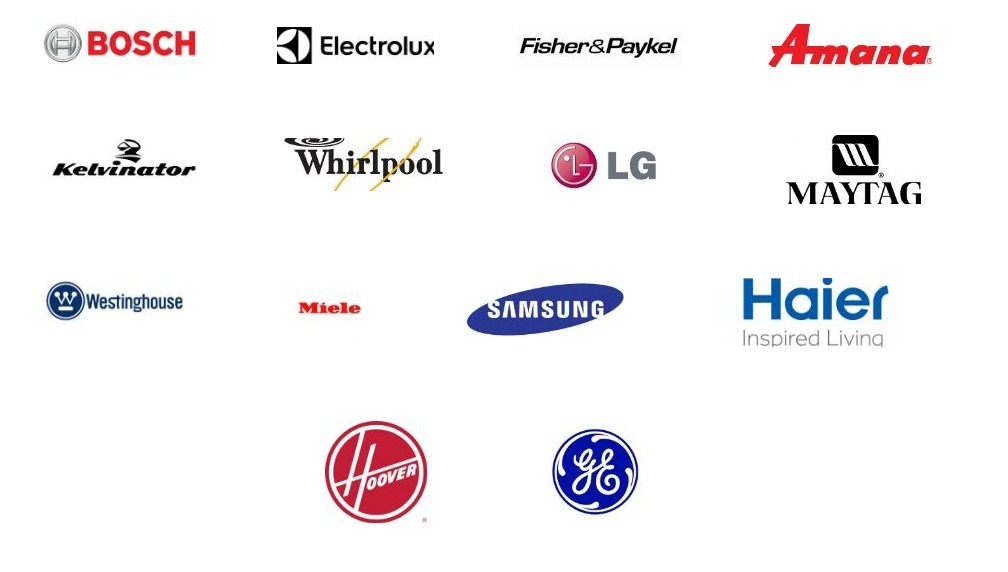 The Benefits Of Calling Shiraz
They're open 7 days a week
When they make a time, they arrive on time
They've been in business for 30+ years
They use only the best parts as recommended by the manufacturers
They are expert in all brands of refrigeration
Highly competitive prices and discounts for seniors and pensioners
Give Shiraz a call today.